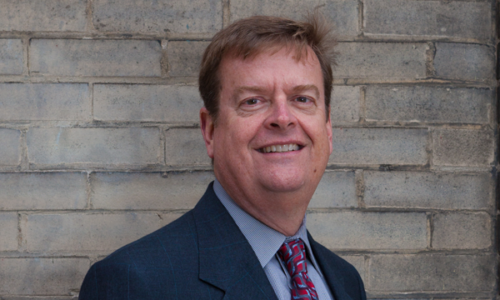 Attorney Thomas Ogorchock has a track record of recovery in injury cases. He is a protector of individual rights.
View Attorney Profile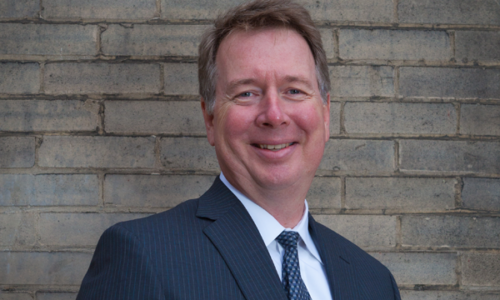 Pat Miller is known as a tenacious fighter who protects his client's interests as though they were his own.
View Attorney Profile
Representing clients injured through the wrongful conduct of others, the Milwaukee injury lawyers at Miller & Ogorchock, S.C., have a well-earned reputation for achieving results through aggressive, ethical, legal service.
Our firm founders possess an impressive level of legal knowledge and trial experience.
Patrick C. Miller is a vigorous advocate for his clients. Now in his 22nd year of practice, he has successfully tried many jury trials to verdict. He represents injured people throughout the state of Wisconsin, and is known for aggressively litigating cases to a prompt and successful conclusion. He handles all types of injury cases, including automobile accidents, dog bites, insurance disputes including bad faith denials of insurance coverage, slip and falls, construction accidents, and all other types of injury cases.
Thomas A. Ogorchock has dedicated his entire career to Milwaukee personal injury law. Now in his 23rd year of practice, he is known as a skilled litigator and has successfully tried numerous jury trials to verdict. He also practices throughout Wisconsin, representing people injured in automobile accidents, dog bites, slip and falls, dental malpractice, product liability, and all types of injury cases.
Both of our lawyers started out working for a major Wisconsin law firm, defending the interests of insurance carriers. This experience is extremely valuable in our work for injured people. We can examine the claim from every angle, identify any potential weaknesses in the other side's case, and make sure the claim is fully valued.
Dedicated Milwaukee Injury Attorneys
Patrick C. Miller and Thomas A. Ogorchock are experienced litigators with a solid track record obtaining fair compensation for injured clients through skilled settlement negotiations or verdict.
With more than 20 years of practice experience throughout Wisconsin our attorneys have unique background in insurance defense work, giving them greater vision and strategic ability in pursuing complicated personal injury matters against negligent parties. We offer clients:
Analysis: Skilled examination of each case, including strengths and weaknesses. We provide options for moving forward to give you peace of mind by knowing what to expect.
Strategy: We develop your personal injury matter in anticipation of trial. While most personal injury cases settle before trial, meticulous preparation gives our attorneys the edge at the negotiating table — and in the courtroom if needed.
Resources: As an established personal injury firm in the Milwaukee area, we use a well-developed team of expert witnesses and investigative specialists to explore the facts of your case. Our Milwaukee personal injury attorneys prepare an accurate valuation of your claim, including lost compensation, medical expenses, rehabilitative needs, and other economic and noneconomic damages for pain and suffering.
Efficiency: We use effective litigation management techniques to keep costs down.
Commitment: In working with the results of tragic accidents, our attorneys understand the pain, fear and needs of each client. We are dedicated to obtaining the best possible result for your injury case.
Community: In addition to handling personal injury matters, our attorneys are lifelong residents of the Milwaukee area who support community through pro bono work, serving clients who cannot afford counsel.
Contact a Wisconsin Accident and Injury Attorney
Our offices are conveniently located in Milwaukee's Riverfront Plaza, with ample access to parking. We offer evening and weekend appointments by request, and our lawyers are happy to meet you at your home, office or hospital room. Call 414-272-4100 or contact us online for a free consultation with a Milwaukee personal injury and wrongful death attorney.