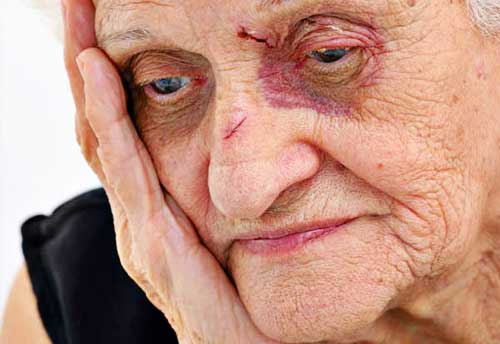 A Industrial settings such as factories, warehouses and construction sites are among the most dangerous job sites. Industrial accidents can leave victims and their families with a number of serious hardships, including steep medical bills and lost time from work.
At Miller & Ogorchock, S.C., our Milwaukee injury attorneys represent people who have been injured in industrial accidents and other workplace accidents in the Milwaukee area and throughout Wisconsin. We can help you explore all of your legal options, including a personal injury suit against a negligent third party.
Milwaukee Nursing Home Abuse Lawyer – Advocates for Nursing Home Residents
It is often a friend or family member who first notices the abuse. The most common forms of neglect and abuse are:
Falls
Pressure Sores
Improper use of physical restraints and feeding tubes
Improper use of medications
Refusal of medical treatment
Malnutrition
Dehydration
Infections
Assaults
Signs of physical abuse or neglect of an elderly person may include:
Frequent injuries such as bruises, cuts, black eyes or burns, especially when a caregiver cannot adequately explain how they happened
Frequent complaints of pain without obvious injury
Passive, withdrawn or emotionless behavior
Lack of reaction to pain
Lack of personal cleanliness
Milwaukee Lawyers Protecting Vulnerable People
If you notice any of these signs, or suspect a loved one is suffering from abuse or neglect in a nursing home or care facility, consult with a Milwaukee elder abuse attorney right away. We know how to investigate and get to the bottom of these troubling situations, obtain necessary documents and medical records, and discover whether a nursing home has failed to comply with regulations or the required standard of care. Our attorneys are skilled at handling these types of cases and can discuss all of your options.
Let Our Experienced Wisconsin Nursing Home Abuse Attorneys Fight for You!
Call 414-272-4100 or contact our nursing home abuse lawyers online for a free consultation. We can schedule evening and weekend appoints and are willing to meet at your home or office for your convenience.
Our Firms Other Practice Areas